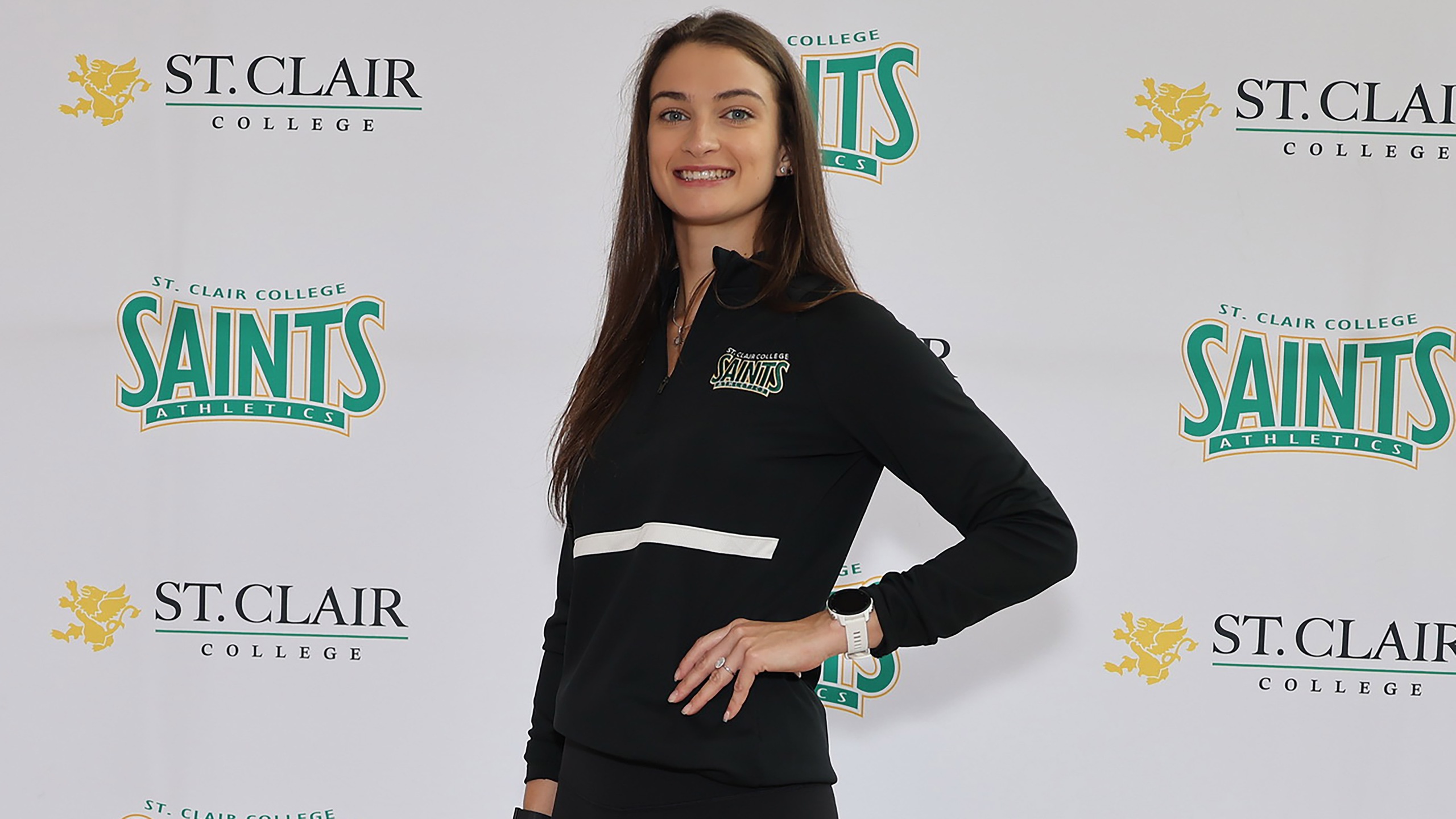 The St. Clair College Department of Athletics and Recreation are happy to announce that Brittany Van Hooft will be joining the Saints Cross Country coaching staff.
Van Hooft is a Sarnia native and during her high school years at St. Patrick's was a multi-sport athlete including rugby and basketball. She just finished a 5-year stint as a member of the University of Windsor Lancer Track and Field program competing in the sprint disciplines of 60m, 200m and 300m. Van Hooft ran to numerous podium results at the OUA level and qualified for the U SPORTS National Indoor Track and Field Championships on several occasions.
She served as an Academic Liaison for fellow Windsor incoming athletes but also found time to work as a Personal Trainer and Lifeguard/Swim Instructor.
Academically Van Hooft earned a Bachelor of Kinesiology with a Minor in Psychology and is currently defending her Human Kinetics Master's thesis on Sports Performance with a focus on Sports Nutrition.
Saints Head Coach Paul Boots praised, "We are thrilled to add Brittany to our staff and think our Saints athletes will benefit greatly from her background. She is an accomplished competitor and will surely use her experiences to become an excellent mentor to our roster especially on the female side."