Gerald (Jerry) Serviss, who guided the St. Clair Saints to a national championship in 1976, will be inducted into the Canadian Collegiate Athletic Association (CCAA) Hall of Fame in the Coach Category.
Serviss served as Head Coach of the Men's Hockey program at St. Clair College in the Ontario Colleges Athletic Association (OCAA) for seven seasons.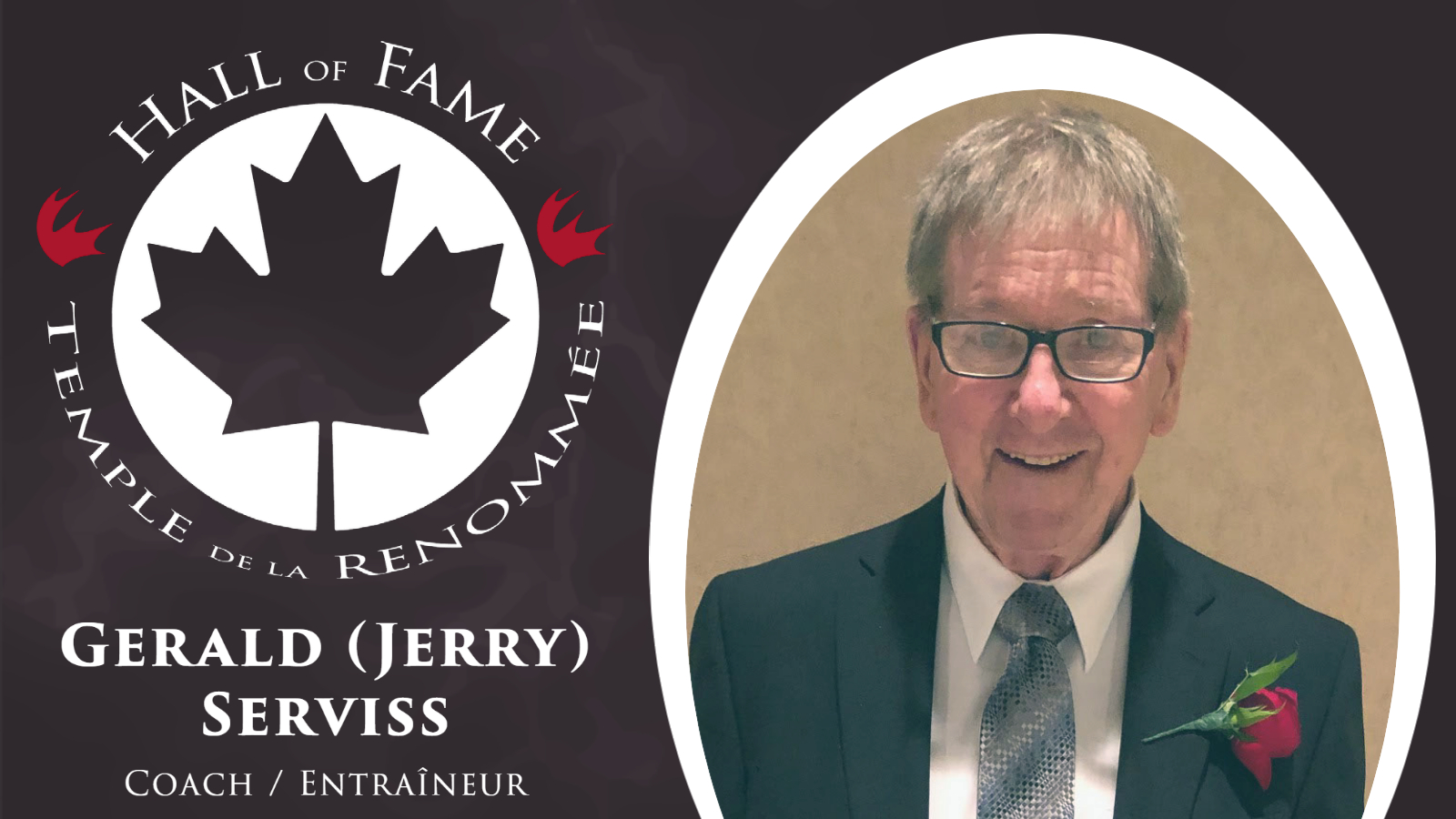 The Saints captured gold at the 1976 CCAA Men's Hockey National Championship and earned bronze medals at the CCAA Championships in 1977 and 1979.
"Without a doubt, my fondest memory was my first season at St. Clair College, where our hockey team won a National Championship while remaining undefeated all season long," said Serviss.
That year, the Saints posted a flawless 20-0 record in the regular season before sweeping through the OCAA playoffs (4-0) and capturing a gold medal at the CCAA Championship in Camrose, AB.
"The challenge as coach to take over a very successful program and continue with a group of motivated student-athletes is something I will always be proud of," said Serviss.
The following season, St. Clair punched its ticket to a second consecutive appearance at nationals with a thrilling triple overtime sudden death victory in the OCAA championship game – a highlight that stands out in Serviss' coaching career.
"The OCAA was such a competitive conference during this era with so many well coached and talented hockey programs, which only added to the significant accomplishment of winning two back-to-back titles," he said.
Serviss would lead the Saints to three conference championships during his time at St. Clair, compiling a remarkable record of 98-22-3. He was named CCAA and OCAA Coach of the Year in 1976.
In 2005, Serviss was inducted into the OCAA Hall of Fame in the Coach Category and in 2019, he was honoured with the Windsor Essex Sports Person's of the Year Male Legacy Award.
Meanwhile at St. Clair College, the Jerry Serviss Intercollegiate Coach of the Year Award, which was renamed in 2006, is bestowed annually.
"St. Clair's yearly intercollegiate Coach of the Year award is named in honour of Jerry due to the huge impact he had at St. Clair College," said Jay Shewfelt, Athletic Coordinator at St. Clair. "He was respected greatly by his players, fellow coaches, and administration and was an outstanding unique leader on and off the ice."
Prior to winning a CCAA Championship as a coach, Serviss won a national championship as a player with the 1963 Allan Cup champion Windsor Bulldogs.
As for his time in the OCAA and CCAA, Serviss values this tremendous experience as it allowed him to combine his two passions within a post-secondary institution – coaching a college hockey team while teaching in the welding program at St. Clair.
"This career in the CCAA provided me with opportunities to grow lifelong relationships with so many young student-athletes and experience many triumphs both on and off the ice as teacher/coach," said Serviss.
The 2023 CCAA Hall of Fame Banquet will take place on Tuesday, June 13 in Niagara Falls, ON.
Media Contact:
Rodney Wilson / [email protected]
Manager, Communications & Events