The St. Clair College Women's Softball team are pleased to announce the signing and commitment of Reese Grondin (LaSalle, ON) leading into the 2023 school year.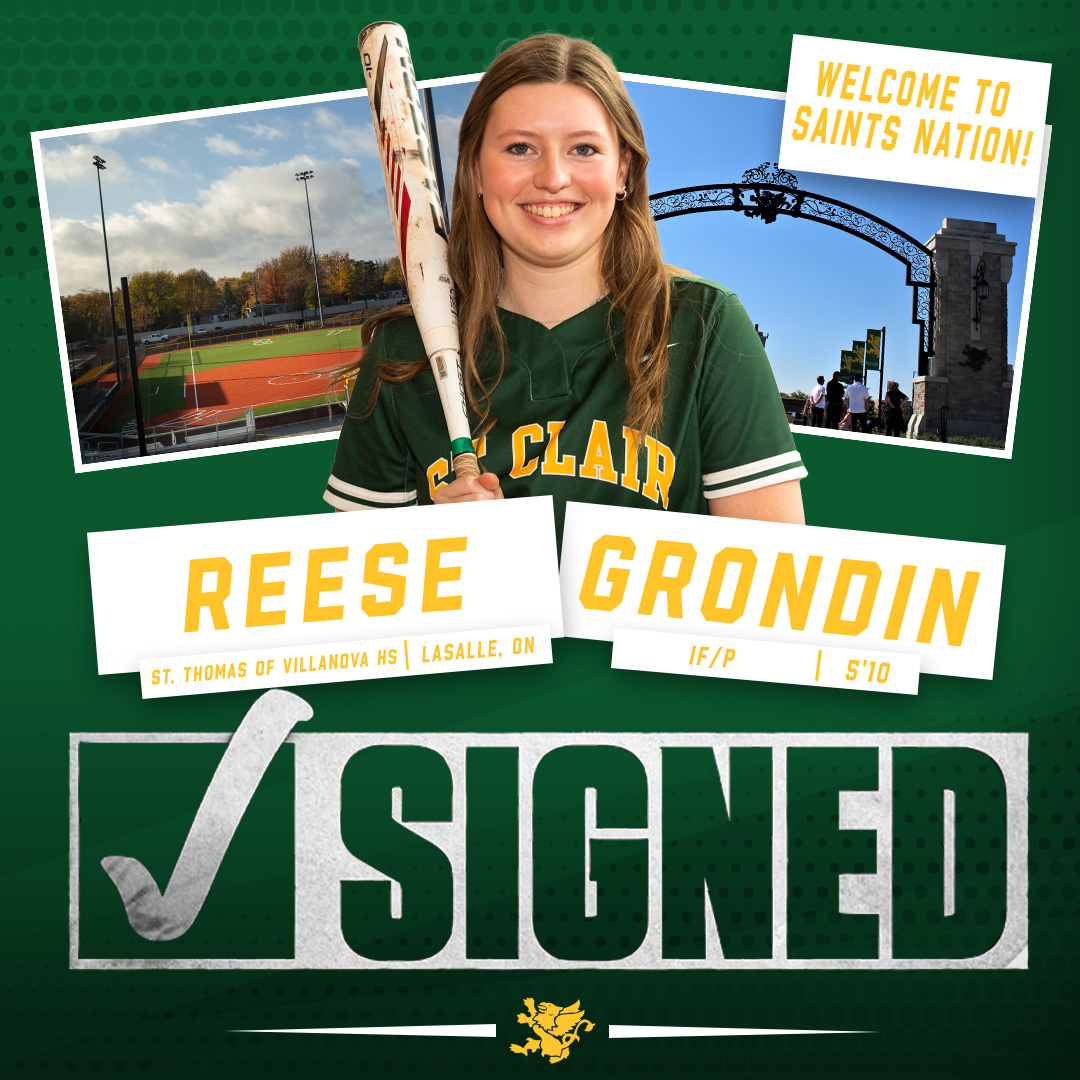 Grondin has competed with the LaSalle Athletics, UTM Windsor U19 and was selected as a member of Team Ontario the last two summers. She won an Ontario Provincial Championship in 2015 as well as a 2019 provincial title that qualified the national tournament.
Saints Head Coach Doug Wiseman commented on the Grondin pick-up, "We are very excited to sign Reese to the Saints Softball program as she is a hard-working player in addition to being an outstanding fielder. She primarily plays third base and will also add depth at first base while bringing a steady bat to the lineup."
Wiseman continued, "With Reese in the mix it will allow us to utilize and play with more versatility. I am looking forward to Reese contributing to our team's progress this season. She is an exceptional student and person that will fit in to our Softball family."
Grondin will be graduating from St Thomas of Villanova Catholic High School this spring where she was an Honour Roll student and will be enrolled in St. Clair's Honours Bachelor of Business Administration (Information Communication Technology) program this fall.