The St. Clair College Department of Athletics is pleased to announce the commitment of two more recruits for the 2023-24 season. The women that will be joining the soccer program are Annah Zacerkowny and Lily Collins. Collins will also be playing basketball for the Saints.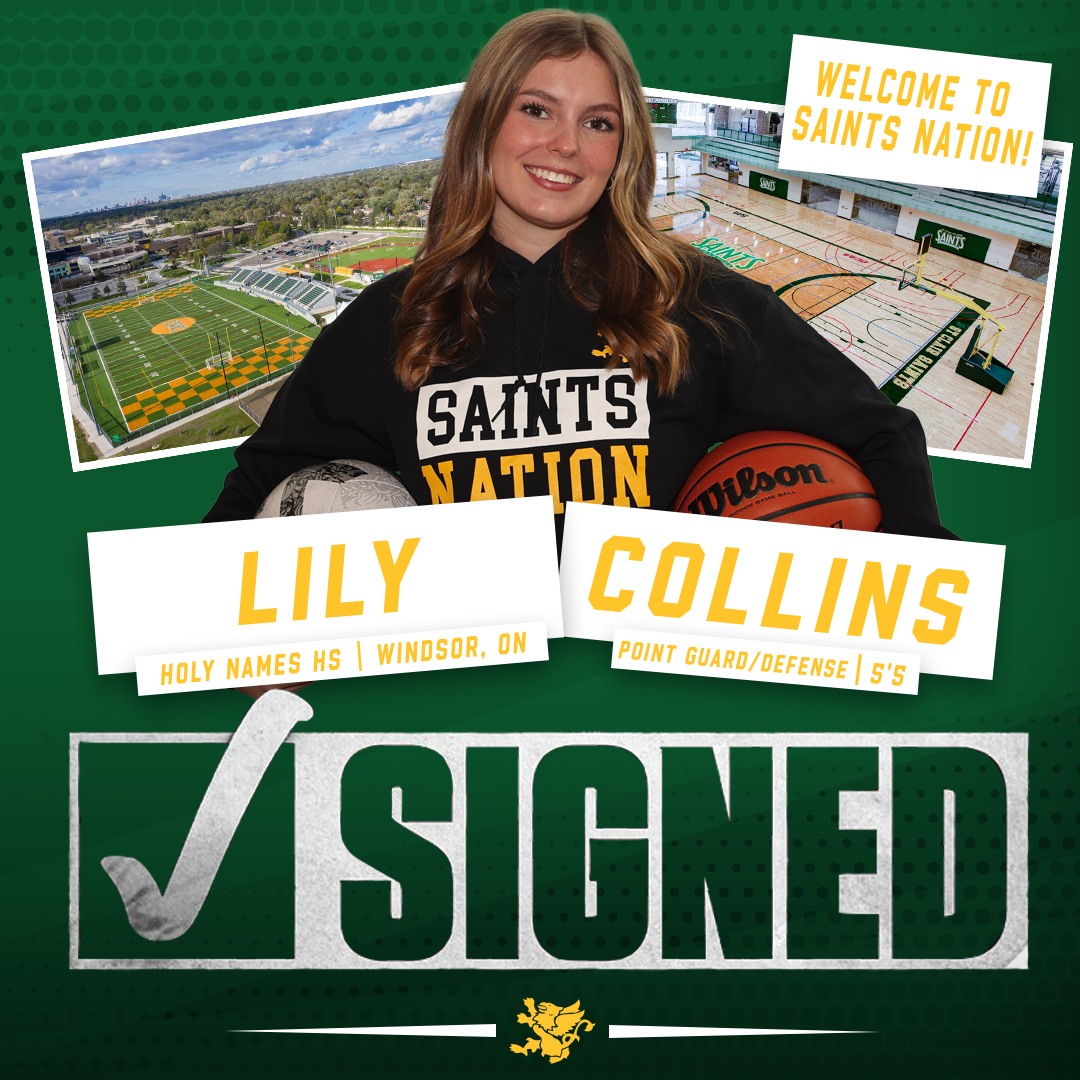 Zacherkowny is a transfer from Lourdes University in Ohio where she made the Dean's list and was named to the WHAC all academic team. She played 3 seasons for the Gray Wolves but is from LaSalle and attended Sandwich Secondary prior to her time there. Annah is a 5'8″ defensive Midfielder who will be taking the Business Administration Human Resources program at St. Clair. While at Sandwich her team won WECSSA and SWOSSA. She also played club soccer with Vardar along with the Michigan Jaquars.
Annah is excited to join the St. Clair program. "After my time in the US I have decided to come home and play with St. Clair. I chose St. Clair because of the great academic program and everything they have to offer. I truly believe this team has a chance to do something special in the next couple years. I am looking forward to using my soccer experience as a veteran player to help this team be successful."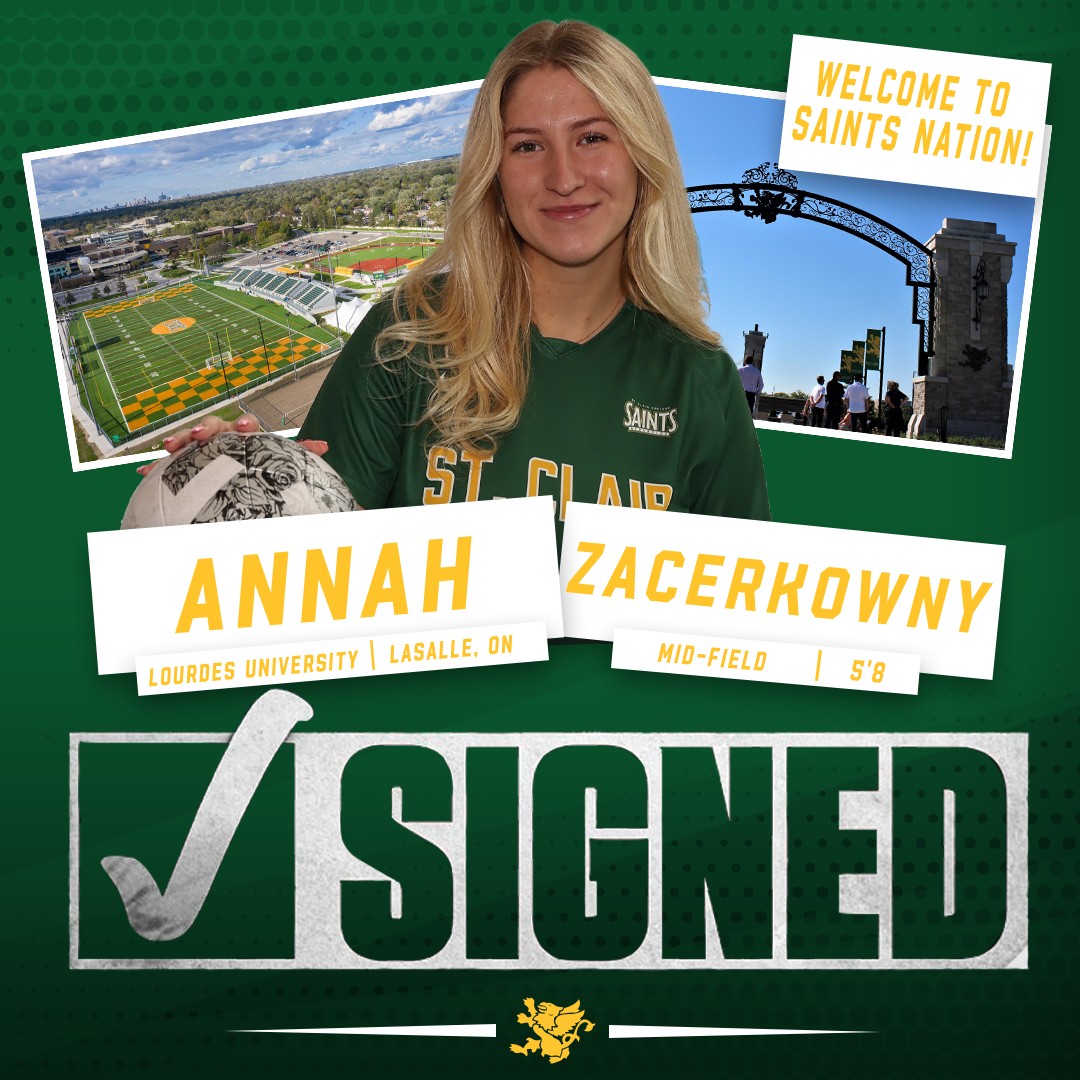 Women's soccer Head Coach Steve Vagnini is excited to add Annah to his roster next year. "I am relying on Annah to bring her talent, experience and leadership as a veteran to lead our mostly all rookie team next season."
Collins is a Windsor native who is graduating from Holy Names High School. Lily is a 5'5″ centre back defender who will be taking the Honours Bachelor of Applied Arts in Social Justice & Legal Studies four year degree program. Collins was named a first team WECSSA all star in 2019 and 2022. This past year Holy Names won WECSSA, SWOSSA and were OFSAA Finalists.
Vagnini is looking forward to adding Collins to his group in the fall. "Lily comes from a soccer family and has been playing at a very high level in Michigan. I'm excited to see her play here at St Clair."
Collins is a dual sport athlete as well and will also be joining the women's basketball program. She plays point guard and won WECSSA in 2019. She has also played club basketball for the Valiants program.
Women's basketball Head Coach Andy Kiss is looking forward to Collin's addition to his roster. "Lily comes from a successful high school program and is no stranger to being on the big stage. She gives us needed quality depth at the guard position with a well-rounded skill-set which includes the ability to knock down the 3-point shot. She is an intelligent player and we love her feisty, competitive nature."
Lily can't want to start at St. Clair in the fall. "I chose St. Clair for several reasons but the major one being I can play both sports that I love. Both coaching staffs made me feel comfortable and part of the teams immediately. The facilities at St. Clair are amazing as well and I can't wait to enjoy playing both soccer and basketball."